| | | |
| --- | --- | --- |
| Welcome | | You are not currently logged in. |
Local 3471
Hardee County Professional Fire Fighters, IAFF Local 3471 was organized October 22, 1992. We are an organization of 39 dual certified Fire Fighter/EMT or Paramedics protecting all of Hardee County's 637 square miles. Hardee County has a population of 27,700 year round residents, which increases drastically during the winter months.
We strive to bring the citizens and visitors of Hardee County the best Fire Protection and Emergency Services available. This is consistently accomplished through our pursuit of up to date education and training. We are confident that services we provide are nothing short of superior.
| | | |
| --- | --- | --- |
| | | |
| | | |
| | | |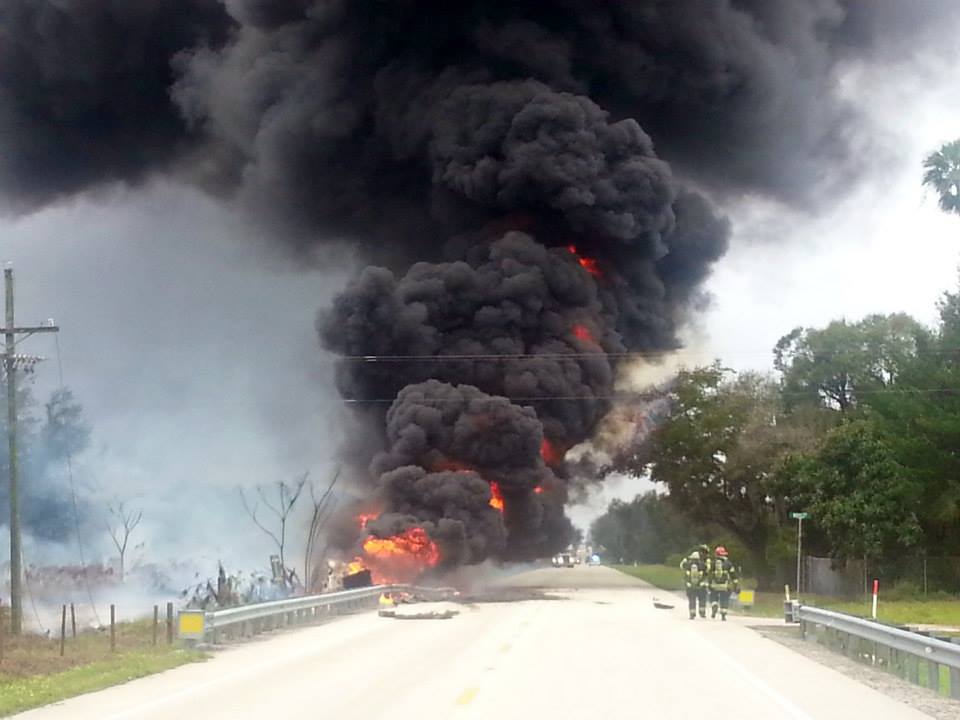 Stations one, and three responded last Thursday to reported overturned fuel tanker on fire. The driver of a tanker carrying over 8,500 gallons of fuel was killed after it crashed and caught on fire on State Road 62. This marks the third traffic related fatality of 2014.
The Florida Highway Patrol says the tanker was heading east on SR 62 approaching Moye Road when, for an unknown reason, the tanker traveled off the roadway and onto the south shoulder. It then overturned and hit a guardrail exploding into flames. The tanker was the only vehicle involved.
Channel 10 news story click here.
Both "C" and "A" Shifts kept busy on New Years Eve and Day. C-Shift responded on New Years Eve to reported structure fire off of Louisiana Ave. First due units reported fully involved pole barn in close proximity to house. Exposure lines were pulled to protect the home and a 500 gallon bulk fuel tank to the rear of the barn. Addition crews established water supply and fire was extinguished.
Early the next morning C-Shift responded to reported vehicle fire at SR 64 and Florida Ave. Station 2 arrived on scene and reported an over turned truck fully involved. Crews extinguished fire to find young deceased female inside. Accident is under investigation.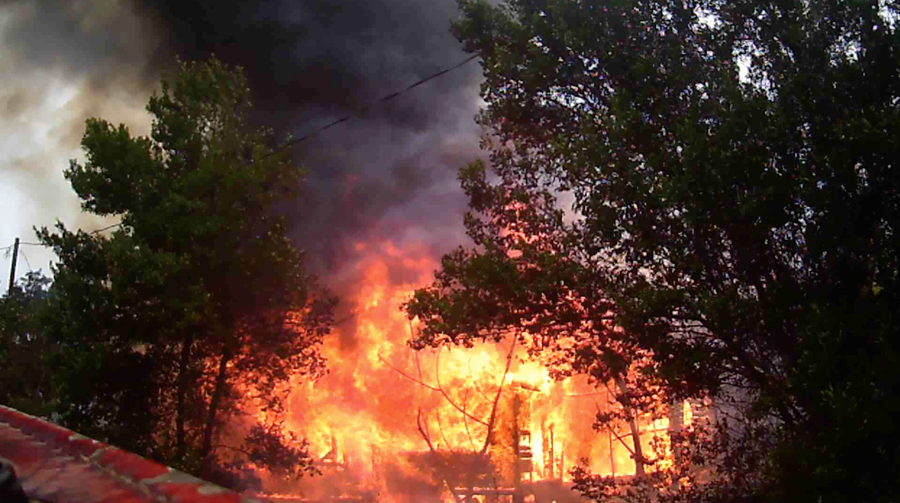 McEwen Rd. Structure Fire
A-Shift came on duty and shortly after responded to reported structure fire on McEwen Rd. First units on scene reported woodframe structure fully involved. First line off went to protecting an exposure in immediate danger while additional lines went to work knocking the fire down. Arching power lines on both sides delayed the advancement until power company could kill the power. Fire was extinguished and exposure was saved.
During overhaul, tones went out for MVC. AMR was called for mutual aid to run rescue while one engine company on scene was cleared to respond. Engine arrived on scene and found a single vehicle motorcycle accident. The patient sustained multiple traumatic injuries and coded enroute to hospital, becoming the second traffic fatality of 2014.
Organize Today!

Looking for more information on Organizing your workplace?
Click Here